SiteManagerNow - built with your business in mind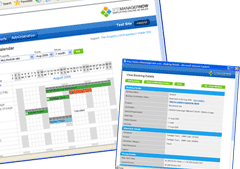 SiteManagerNow is a comprehensive web based booking management solution for online publishers and advertising networks.


Fully customizable
SiteManagerNow is fully customizable to match the way the you sell and manage the advertising sales on your online properties. Each advertising property can have its own rate card, and availability calendar.


A business enabler
Because of the ease with which multiple online properties can be managed and the way that SiteManagerNow scales it is possible for site owners and networks to grow the portfolio of online properties that they manage and sell, while limiting the growth of sales and administration team headcounts.


For media owners, Ad Networks and resellers
SiteManagerNow is designed to meet the needs of media owners, and companies that sell advertising on behalf of the media owner such as Advertising Networks. For those companies selling on behalf SiteManagerNow is able to keep track of both the revenue and cost sides of the equation. You can easily export this information so that it can be imported into your accounting system


Improved team productivity and reduced administrative errors
SiteManagerNow is a true productivity tool for any online advertising sales team. Booking information is easily input into the system in real time, which eliminates double bookings, and ensures data accuracy.


Cost effective hosted solution
SiteManagerNow is offered as an internet based hosted solution with low monthly fees based on the number of online properties being managed. This means that customers can get up and running quickly and do not need to invest in expensive hardware or network infrastructure to support the system. All that is required is for users to have an internet connected workstation.


Multi user environment
SiteManagerNow is a true multi-user environment where sales, administration, and management are able to access and update the system at the same time.